I offer a range of massage modalities. Each session is tailored to meet your specific needs and desires. I am largely guided by what your body says to me. Some of the techniques in which I have trained and integrate include Therapeutic Swedish, Deep Tissue, Myofascial Release, Neuromuscular, Ashiatsu (barefoot massage with my feet), Sound healing, Warm Stones, and Cupping therapy. It is not necessary for you to understand or be familiar with all of these modalities. I am happy to answer any questions. Please let me know if you have any requests.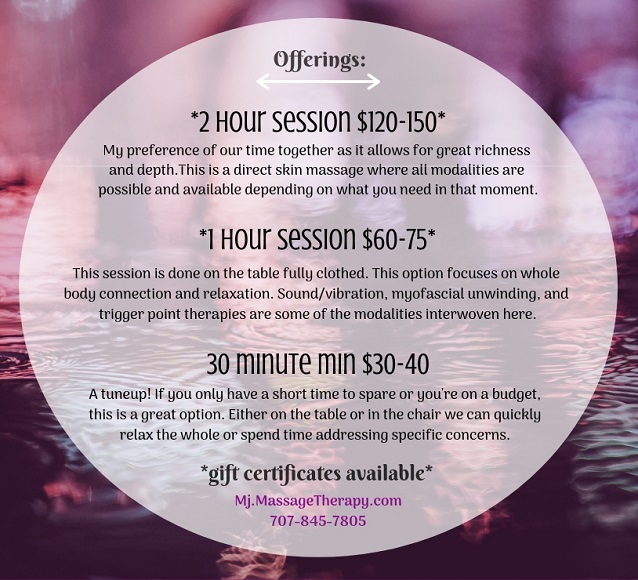 My office is located in the Cooper building at
920 Samoa, suite 223
Arcata, CA 95521
I am also available to bring therapeutic chair massage to the office or private events.
Please email for details and pricing.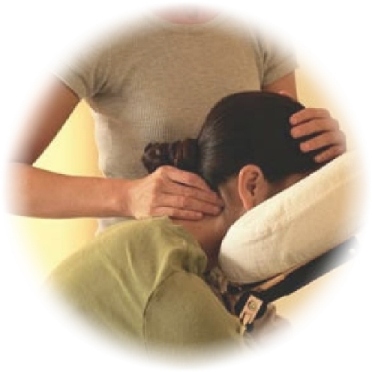 707-845-7805
Text, call, or email
It is important to me to be able to help people heal themselves and help them receive the benefits of therapeutic body work. Please let me know if you think you cannot afford the standard rates, so that we may be able to find a solution together.